The Camden Green Fair, organisers of the UK's largest free green event, is a registered charity. The Fair is delivered almost entirely by volunteers, and with generous contributions of time, knowledge and energy from more than 60 community groups, NGOs and local organisations. All of our activities are funded through grants, donations and sponsorship.
This year our generous sponsors include:
Transport For London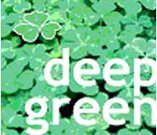 Thanks to Bywaters for complete event waste management, recycling and composting

We would like to express our sincere thanks to LCRN for their support this year




We would also like to give our sincere thanks to the Heritage Lottery Fund for a recent living heritage project, which helped us to chart the story of the Green Fair over the past 20 years. Please see our film here

Our partners and supporters this year are:






And many more…
Our ethical policy
We try to maintain an open-minded but strongly ethical position with regard to the people we work with and there are certain industries (and companies and organisations servicing those industries) we cannot work with. We will not deal with those who are involved in the exploitation of non-sustainable resources in forestry and/or in the mining or fuel industries. We will not deal with those involved in the production, sale or distribution of arms and ammunition. We will not deal with those who exploit the individual and/or who do not respect those basic human rights enshrined in the European Convention for Human Rights. We support Fair Trade and an environmentally efficient approach.